MONDAY, DECEMBER 16  
|
  7:00 PM  
|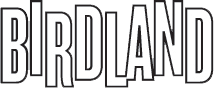 |
NYC
A ONE-NIGHT-ONLY 'KINKY KABARET'!
Cast members from Kinky Boots, including stars Billy Porter, Stark Sands and Annaleigh Ashford, will join the show's Tony Award-winning composer Cyndi Lauper for a special one-night-only True Colors Cabaret, on Monday, December 16th at 7:00 PM at Birdland (315 W 44th St) in support of the True Colors Fund. Lauper will join the cast of Kinky Boots to perform an eclectic array of standards, pop hits and other songs, with musical direction by the show's Tony Award-winning orchestrator Stephen Oremus. Kinky Boots co-creators Harvey Fierstein (book) and Jerry Mitchell (director and choreographer), along with producers Daryl Roth and Hal Luftig, will also be on hand for the evening.
WITH PERFORMANCES BY*
Tickets for True Colors Cabaret range from $60-$250 and are available thru Ticketfly
by calling 877.987.6487 or online at Ticketfly.com. There is a $10 food and drink minimum per person.

*Performances subject to change